Bob Dylan's handwritten lyrics on sale for £1.75m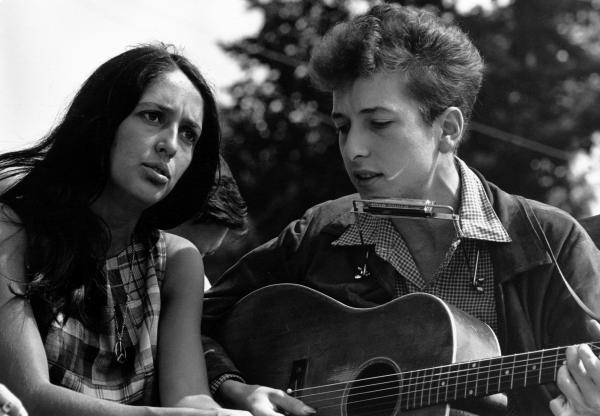 Handwritten lyrics to three songs by internationally renowned songwriter Bob Dylan have been put on sale in an auction organised by Moments in Time.

The songs featured in the auction include "The Times They Are A-Changin", which has been offered for a starting price of $2.2 million (£1.75million).

The song famously begins with the lines:

Come gather 'round, people
Wherever you roam
And admit that the waters
Around you have grown

Also on offer are the handwritten lyrics to "Subterranean Homesick Blues" for a minimum of $1.2million (£960,000) and the lyrics to "Lay Lady Lay" for $650,000 (£520,000).

All of the lyric sheets feature Dylan's own annotations, including verses that have been crossed out and instrumental notes.

A statement announcing the sale said that as "history is constantly being made all around us", the lyric sheets would provide the new owners with their own piece of it. The statement continued: "Possessing these items gives one a sense of pride. With these manuscripts you can fall into the moment of their creation as they are truly a 'moment in time'."

The sale follows the release of two new singles from the 78-year-old earlier this month earlier this month, which were his first new original songs since 2012 and were seemingly recorded some time ago.

According to the Nobel Prize-winning songwriter, the song "Murder Most Foul" is a 17-minute ballad about the assassination of John F Kennedy that is a gift to his fans for their support and loyalty. The second song, "I Contain Multitudes", is just four and a half minutes and sees Dylan compare himself to both Anne Frank and Indiana Jones.