Celebrating the hashtag: 5 songs that belong on Twitter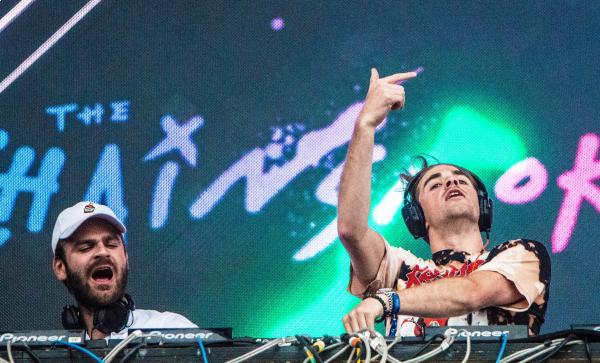 Celebrating the hashtag: 5 songs that belong on Twitter

The hashtag - the category-defining conversation starter that helps Twitter users find the chats they are looking for - has turned 10 this week. In that short decade, the little pound sign has revolutionised the way that we all communicate online, and found a new home on image sharing website Instagram.

The hashtag's impact on pop music, however, is slightly less profound. Who knew that a little bit of internet-speak would not translate to the form of a 4 minute song?

Some artists defied convention and the #haters to use the symbol to beef up their songs. Whether it has worked is up to you…

"Life's a tangled web of cell phone calls and hash tag I-don't-knows" - 5 Seconds of Summer, 'Disconnected' (2014)

Australian pop-rockers 5 Seconds of Summer are one of the Millenial generation's defining bands - they're all so young! - and this track from their "She Looks So Perfect" EP tackles what it is like growing up in a technological world. Deep stuff, fellas.

"What should my caption be? I want it to be clever. How about "Living with my bitches, #LIV"' - The Chainsmokers, '#SELFIE' (2015)

The Chainsmokers are also dealing with a hashtag-based existential crisis that comes in the middle of a fun night out. First, it's a question of what filter to use. Then, what the killer hashtag would be - I'm not sure what #LIV means but clearly it's important. Finally, they wonder whether 10 likes in 5 minutes is a poor return on their investment.

"...I don't even know what a hashtag is, I just know it's proper merky. You know a hashtag's a bit more advanced than me" - Stormzy ft. Crazy Titch, 'Interlude' (2017)

This skit on Stormzy's debut features fellow MC Crazy Titch reflecting on his time away from music spent in prison. It's a clever and nuanced discussion - honestly - and this line hits home: though Titch understands the concepts that are being hashtagged, the entire lifecycle of Twitter has been and gone since he was incarcerated in 20065.

"District of Columbia, guns on y'all Tumblrs/F**k hashtags and retweets/140 characters in these streets" Jay-Z, 'Tom Ford' (2013)

Ol' J takes on two of the biggest platforms on social media, along with one of the most annoying trends to come out of them: Internet thugs. On this hype Timbaland-produced track, Jay-Z pokes fun at cyber thugs and guys who live through their keyboards.

"Hashtag trend, we make people go clap, clap yeah" Rizzle Kicks, 'Lost Generation' (2013)

This track from English hip hop duo Rizzle Kick's second album takes aim at the UK's "yoof" and their obsession with #trends, as well as Jeremy Kyle, John Terry and other popstars who buy YouTube views. It's a coalition of evil, make no mistake.