Decoding the disses in Taylor Swift's new lyrics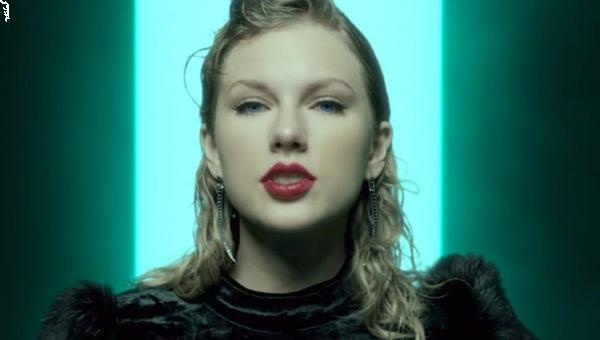 It's no secret that Taylor Swift's record-smashing new hit packs quite the punch.

The lyrics (and the video) are littered with references to old feuds and unsettled scores with pop rivals and old beaus. It seems no one is safe.

One of the artists in Swift's crosshairs is Kanye West, who famously interrupted her at the 2009 VMAs and has been somewhat troublesome since – first by calling her "that bitch" on his song 'Famous', and then being party to a controversial video posted of the exchange where it was shown that she had in fact agreed to (some!) of the references.

One of the first lines of 'Look What You Made Me Do' is "I don't like your little games/don't like your tilted stage" - a reference to Kanye's Saint Pablo tour last year where he performed on a moving platform which floated above the stage and tilted down into the crowd.

Taylor also talks about being made to look a "fool", quite possibly referencing Kanye and wife Kim Kardashian who released the video that brought her honesty into question.

Since the very public fight, Taylor Swift has been off the radar for the past year. She sings "The world moves on, another day, another drama, drama/But not for me, not for me, all I think about is karma/And then the world moves on," showing us that she hasn't forgotten, and she certainly hasn't forgiven. She follows on with the rather ominous line "Maybe I got mine, but you'll all get yours". A direct challenge to her critics, and a reminder that 'karma' will always come back to bite you.

This new darkness is a complete change from the sweet, country-singing, love-struck Taylor of yore; something she directly addresses in a spoken exchange towards the end of the song:

"I'm sorry, the old Taylor can't come to the phone right now."
"Why?"
"Oh, 'cause she's dead!" (ohh!)

We're not sure what's next for this new Taylor, but the world awaits her imminent album with baited breath. And maybe some fear.